Additives Spritzgießen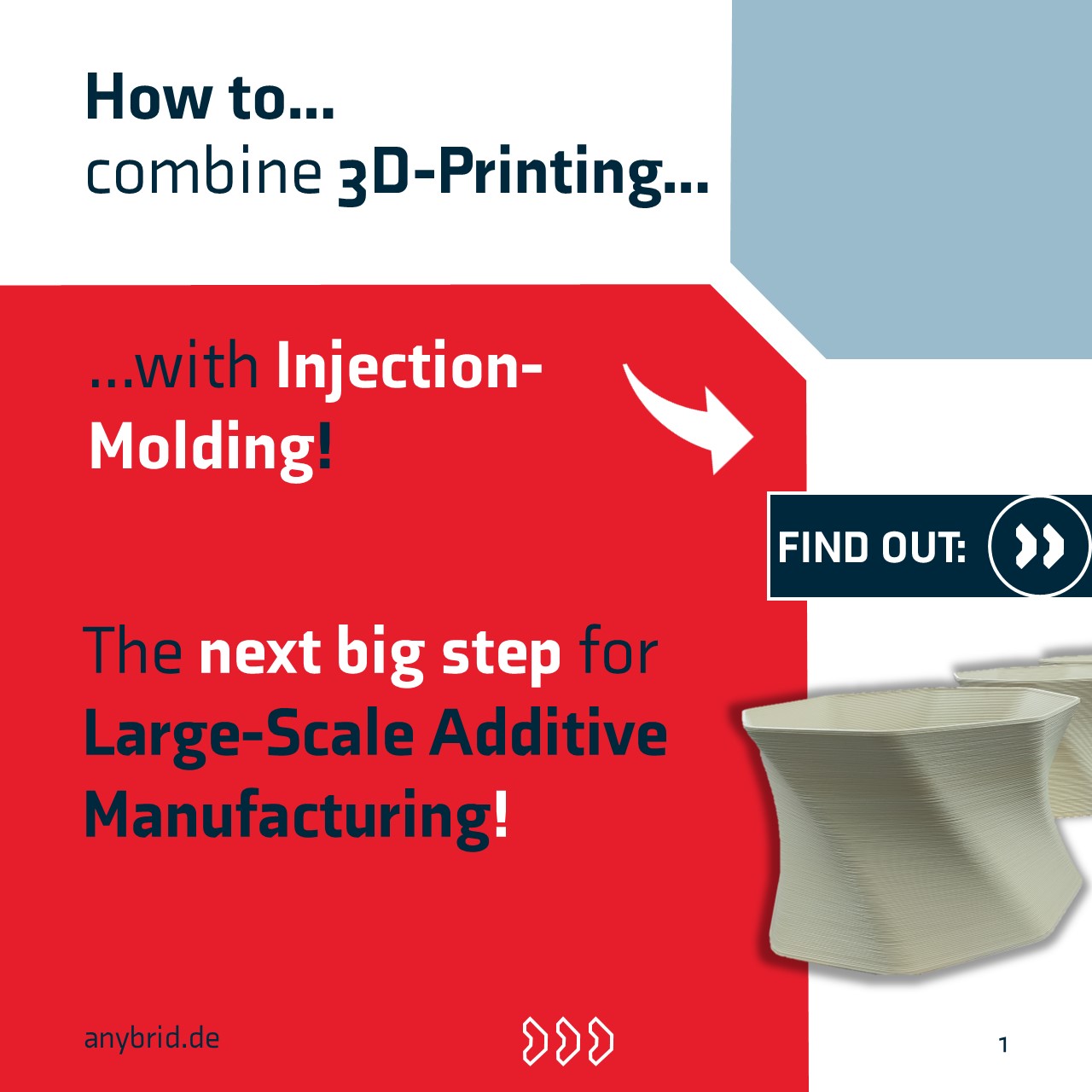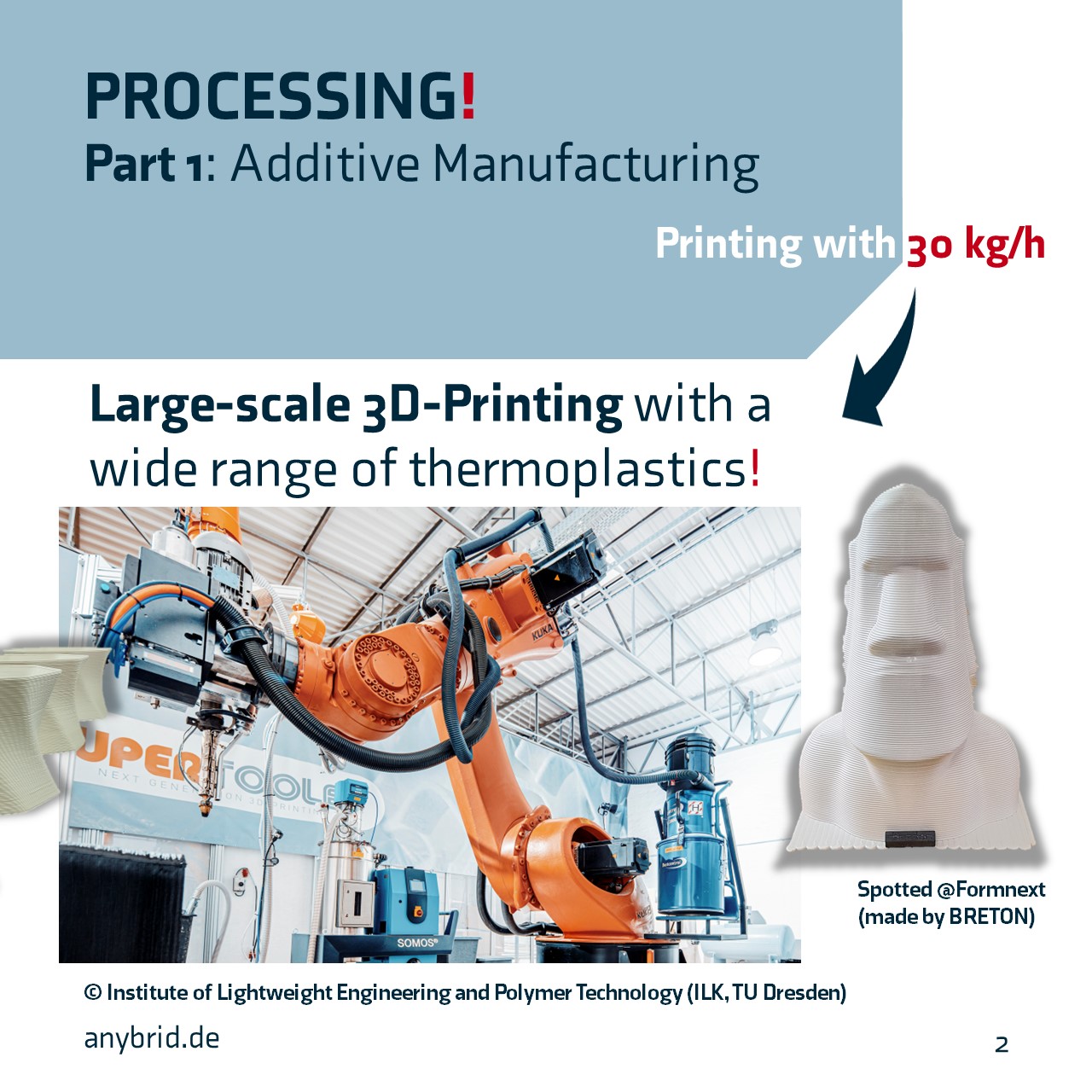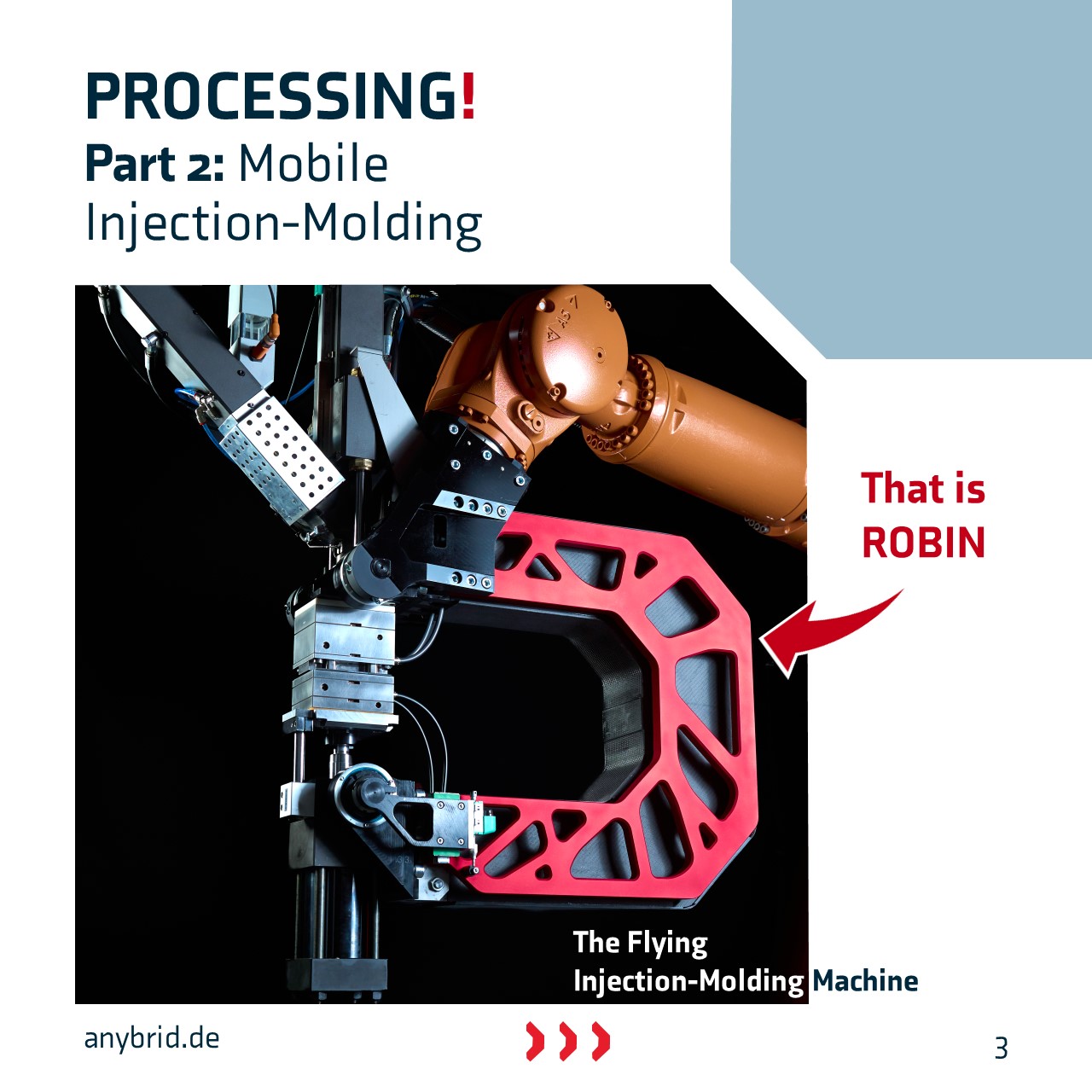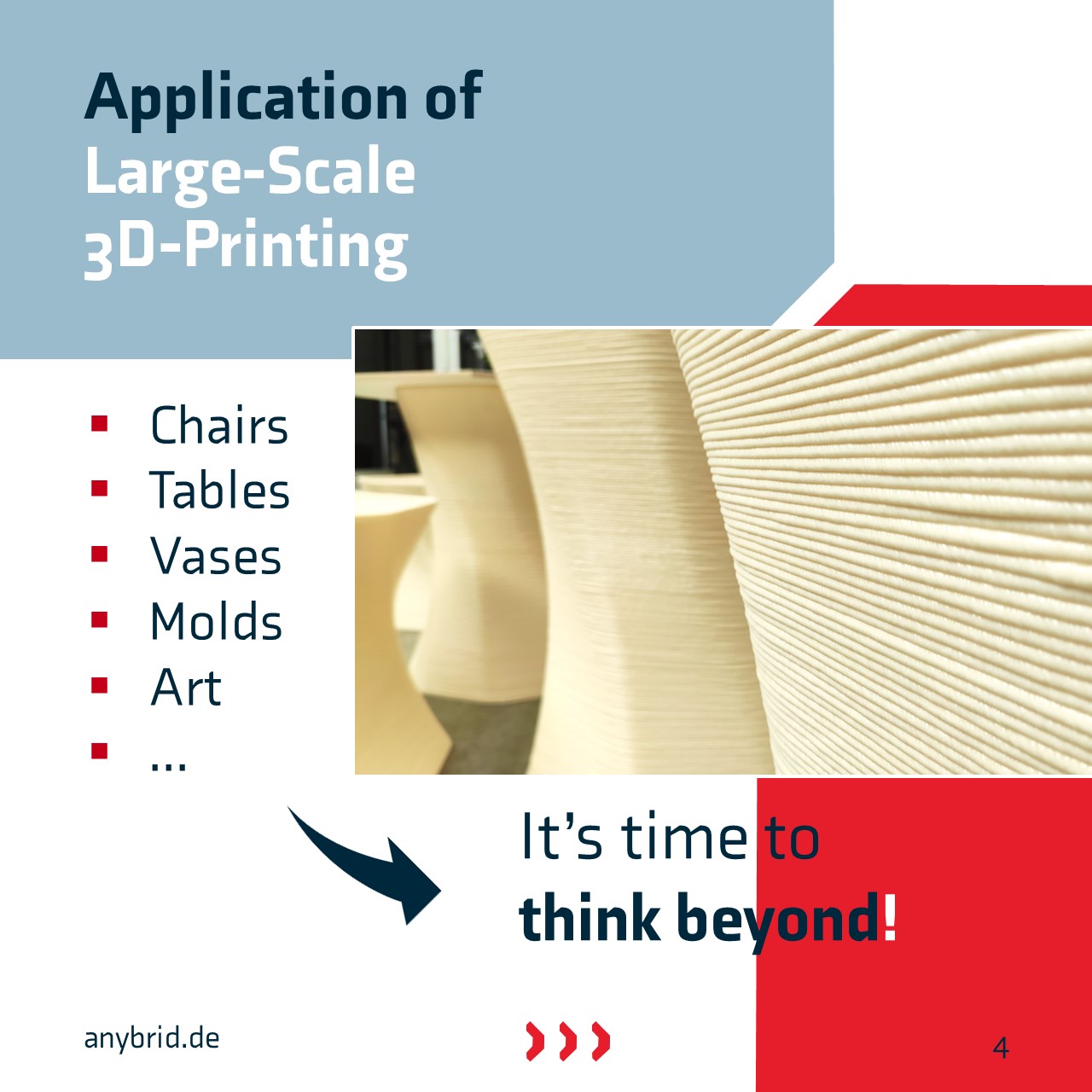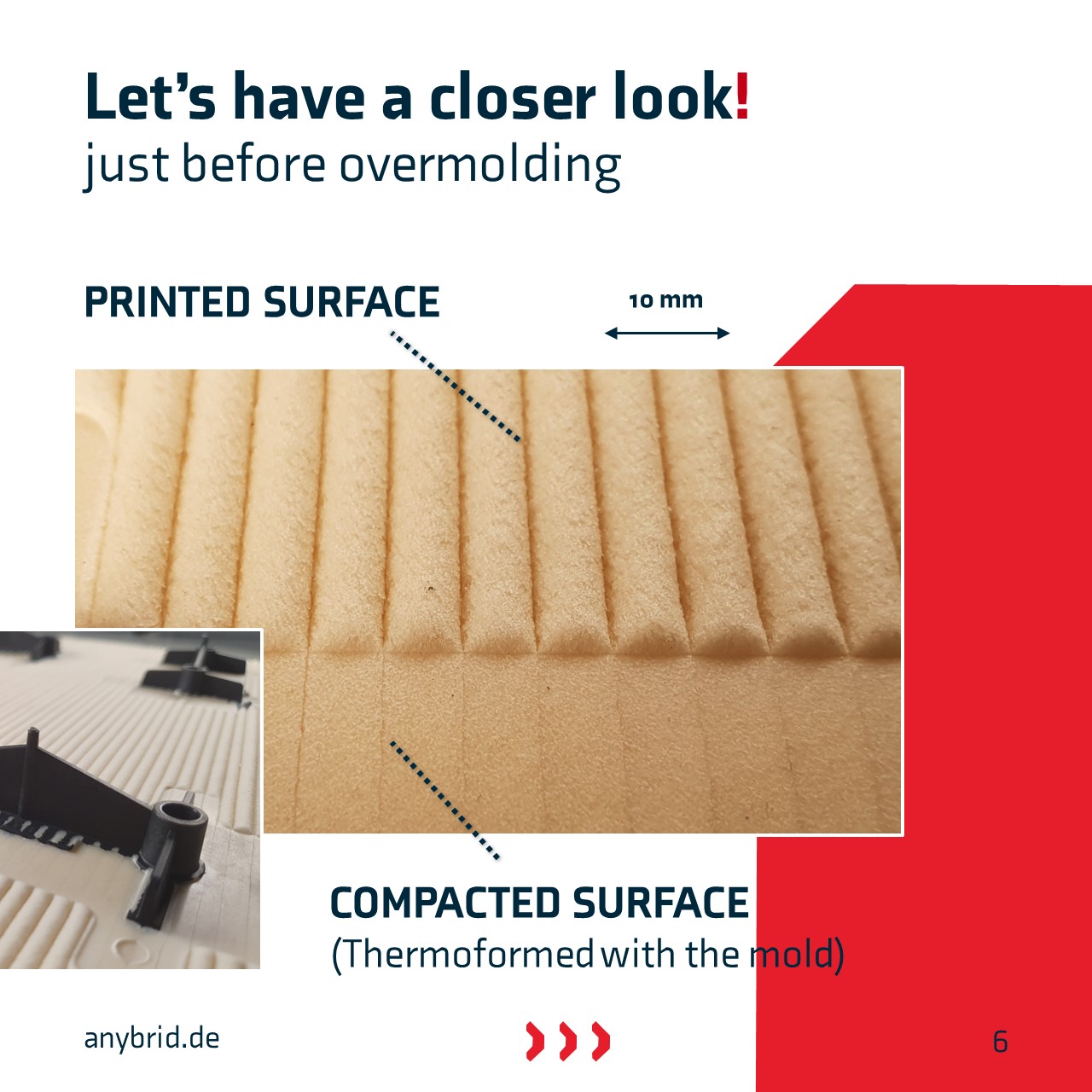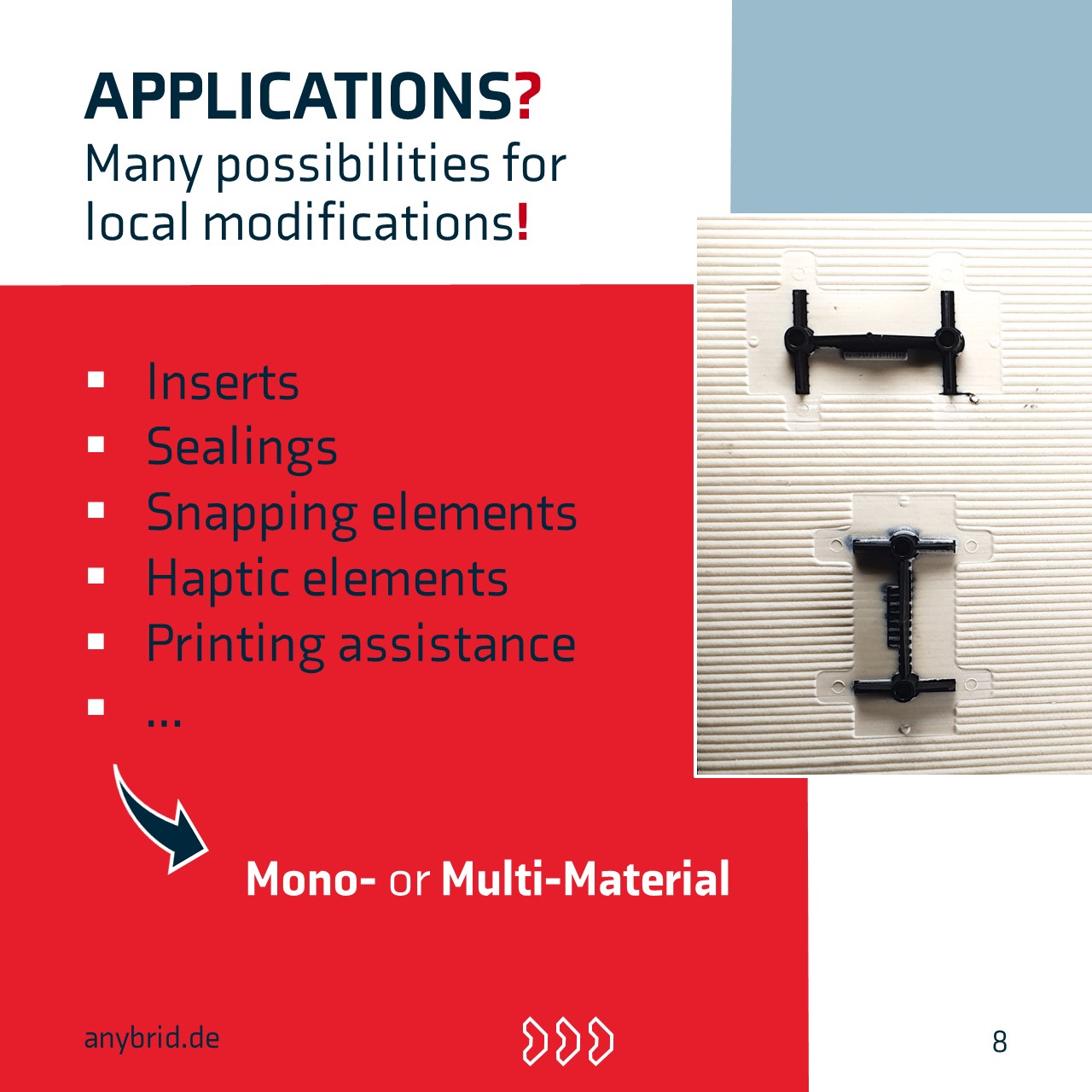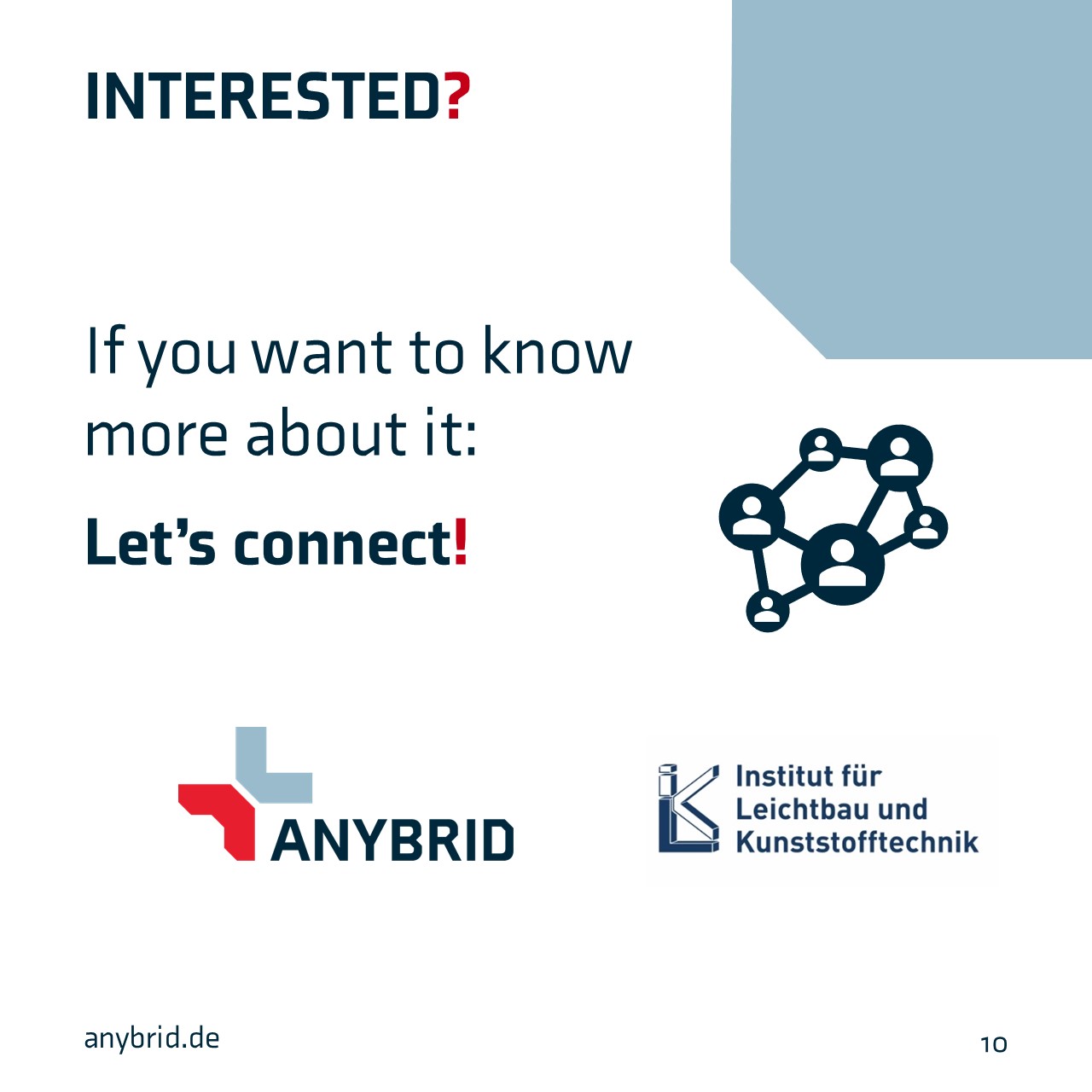 𝐇𝐎𝐖 𝐓𝐎…
…combine 𝐚𝐝𝐝𝐢𝐭𝐢𝐯𝐞 𝐦𝐚𝐧𝐮𝐟𝐚𝐜𝐭𝐮𝐫𝐢𝐧𝐠 with 𝐢𝐧𝐣𝐞𝐜𝐭𝐢𝐨𝐧-𝐦𝐨𝐥𝐝𝐢𝐧𝐠!?
Large Scale Additive Manufacturing is one of the big trends in the plastics industry.
More and more companies are offering a high variety of pellet based large scale 3D-Printers.
𝐁𝐔𝐓:
Surveys last year highlighted that the additive manufacturing industry thinks that POST PROCESSING is the biggest challenge on the market right now.
With ROBIN we have one NEW option to post process additive components!
Together with our friends and partners from Institut für Leichtbau und Kunststofftechnik (ILK), TU Dresden we tested to use our flying injection-molding machine ROBIN to overmold large-scale 3D printed structures.
After quickly preheating the 3D-printed surface using infrared we closed the mold onto the printed component thermoforming the part on its surface. Like this we can realize a good mold-sealing during overmolding.
The first results are fascinating and promissing:
The adhesion is very good due to a good mechanical locking of the materials. For the tests we used colored PP to see the material flow better. There are still some challenges in finding the right processing temperatures to prevent the polymer running out of the cavity. Anyway this is not far ahead.
Next step is the combination of the large scale printer "SUPERTOOLER" from the ILK and our ROBIN system.
Ausführliche Pressemeldungen hierzu sind in folgenden Medien erschienen: